Long DISTANCE TAXI SERVICE
Available 24 hours a day, 365 days a year!
LONG DISTANCE TAXI SERVICE
Here at Silvertown Taxis, we have been in business for a few years now and have a large customer base of clients who regularly use our local and long distance service.
We offer local and long distance runs in all of our taxis and can cater for customers looking for local and long distance runs with up to 8 passengers.
All of our local and long distance taxi drivers are friendly and professional individuals who have years of experience within the taxi industry and will be able to get you to your local or long distance location as quickly and safely as possible.
SOME OF THE LOCAL AND LONG DISTANCE RUNS WHICH WE USUALLY OFFER OUR CUSTOMERS INCLUDE:
Supermarket trips
Airport and ferry runs
Train station collections
Nights out
Hotel transfers
Sporting events
School contracts
Day trips
No matter what the nature of your journey, we will be more than happy to offer you a top of the range taxi for any local or long distance run, in a clean and regularly serviced taxi with full air conditioning for your comfort.
If you wish to book a local or long distance run with one of our professional taxi drivers, then please feel free to call or email us today, where we can give you a price and a pick up time for your required journey!
Services
Airport Transfers
Corporate Taxis
Domestic Runs
Long Distance Taxi
Taxis For Events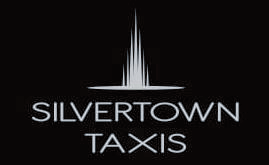 Useful Links
About Us
Book Directly
Download Our App
Wheel Chair Friendly Vehicles
Contact Us