Available 24 hours a day, 365 days a year!
Our expert taxi drivers here at Silvertown Taxis have been offering their services for many years and some have over 30 years experience in offering transport to and from day trips for customers of all kinds.
The drivers we have here who specialise in day trips are friendly professionals who are fully licensed taxi drivers with all kinds of experience within the industry.
We cater for customers who are going on all kinds of day trips and some of the destinations we have collected and dropped off customers includes:
Zoos and wildlife parks
Local parks
Cinemas and theatres
Shopping centres
Sporting venues
Concerts and gigs
Theme parks
Famous landmarks
No matter where your day trip takes you, we will be happy to provide a range of professional vehicles which are fully licensed to take you to any destination which you require.
Our day trip taxi drivers are exceptional time keepers and will be able to collect you at an appropriate time to ensure that you get to your desired destination within good time.
We also make sure that cars sent out on day trips are regularly serviced, cleaned and valeted inside and out to ensure the ultimate comfort for our passengers who are travelling with us.
Services
Airport Transfers
Corporate Taxis
Domestic Runs
Long Distance Taxi
Taxis For Events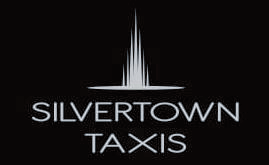 Useful Links
About Us
Book Directly
Download Our App
Wheel Chair Friendly Vehicles
Contact Us