Available 24 hours a day, 365 days a year!
Here at Silvertown Taxis, we offer top quality taxis services for all aspects and now offer a range of services for customers looking for transport to and from nights out.
As our taxi service operates 24 hours a day and 7 days a week, we are more than happy to collect, drop off and pick up any number of passengers who are looking for a taxi service to assist them in their nights out.
Whether you are going for a night on the town, or for an evening at the theatre, we will be more than happy to collect passengers and take them to their desired location for a fantastic night out!
All of the taxis and vehicles which we use to transport customers to and from nights out are regularly serviced as well as being frequently cleaned and valeted to ensure full comfort and safety of our passengers during the journey to their desired destination.
All of our drivers who transport passengers to and from nights out, are fully licensed professionals who have years of experience in the industry and will be happy to offer short cuts and alternative routes when road works or traffic may jeopardise your ability to arrive at your night out on time.
To book a vehicle for your night out, please call us today to check availability.
Services
Airport Transfers
Corporate Taxis
Domestic Runs
Long Distance Taxi
Taxis For Events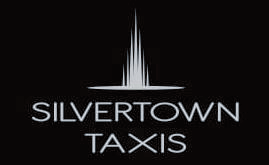 Useful Links
About Us
Book Directly
Download Our App
Wheel Chair Friendly Vehicles
Contact Us