Available 24 hours a day, 365 days a year!
Here at Silvertown Taxis, we offer a range of different taxis and drivers for all types of occasions and are now offering wedding services with modern cars for all customers.
Wedding services with modern cars are becoming ever growingly popular and it is now considered equally as elegant as hiring a very expensive classic car.
Our modern cars are perfect for all types of wedding taxi services and we are well known for providing cost effective modern cars as well as fully licensed and professional drivers.
 Previous wedding services have involved us transporting all kinds of wedding guests, from friends and family, right through to the bride herself, we guarantee to get you to your wedding in modern car style!
We are also able to decorate our modern wedding cars for wedding services upon special request and can even have our drivers dress in your wedding colours in order to offer you a much more professional looking service than many wedding services with modern cars.
All of our modern wedding cars are regularly serviced, fully cleaned and valeted to ensure ultimate comfort throughout all journeys.
If you require a wedding service with modern cars and would like to see what we have to offer, or would like a free no obligation quote, then please call us today!
Services
Airport Transfers
Corporate Taxis
Domestic Runs
Long Distance Taxi
Taxis For Events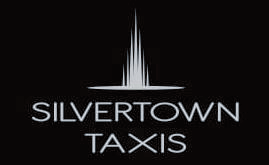 Useful Links
About Us
Book Directly
Download Our App
Wheel Chair Friendly Vehicles
Contact Us