WHEELCHAIR FRIENDLY VEHICLES
Available 24 hours a day, 365 days a year!
Wheelchair Friendly Vehicles
Here at Silvertown Taxis, we specialise in offering customers clean, comfortable and safe journeys from one destination to another and have a range of wheelchair friendly vehicles available for customers with limited abilities.
Our wheelchair friendly vehicles are all driven by professional and fully licensed drivers who each have high levels of experience within the taxi industry to ensure peace of mind for all passengers.
All of our wheelchair friendly vehicles are fully serviced on a regular basis to ensure the safety of our passengers, offering reliable taxis for wheelchair users and passengers who may have limited abilities.
Comfortable and Safe Journeys
We also ensure that each of our wheelchair friendly vehicles are cleaned at the start of each working day, as well as being valeted on a regular basis to ensure that we keep our vehicles in pristine condition for the comfort of our wheelchair passengers and their travelling companions.
The drivers of our wheelchair friendly vehicles are incredibly friendly professionals who will be more than happy to help with loading the wheelchair into the vehicle and securing it safely for the duration of the journey.
If you are looking for a trusted, local taxi firm who offer wheelchair friendly vehicles, then why not book your journey with us today.
*Subject To Availability
Services
Airport Transfers
Corporate Taxis
Domestic Runs
Long Distance Taxi
Taxis For Events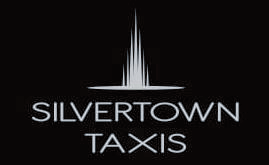 Useful Links
About Us
Book Directly
Download Our App
Wheel Chair Friendly Vehicles
Contact Us