Available 24 hours a day, 365 days a year!
Here at Silvertown Taxis, we have been in business for a few years now and are well known for the professional taxi services which we offer, which now include a varied airport transfers service.
We are able to offer airport transfers to all major UK airports and have drivers who have been specialising in airport transfers for many years who are full professionals when it comes to offering all aspects of airport transfer services.
We are able to offer vehicles for airport transfers which can seat up to 8 passengers and are also able to offer a fleet of vehicles for much larger groups of airport transfer passengers.
Clean & Comfortable Airport Transfers
All of our airport vehicles are top of the range and are regularly cleaned, valeted and serviced to fully ensure the safety and comfort of all our airport transfer passengers.
Many of our airport transfer vehicles are also fully air conditioned with warm and cool air in order to further assure passengers comfort whilst travelling in our top of the range vehicles.
When you book an airport transfer journey with us, we may ask for your flight details, so that we can keep in touch with the airport to find out if your flight may be delayed or early, so that we can always guarantee to get you there right on time! To book your airport transfer journey today, please call us!
Services
Airport Transfers
Corporate Taxis
Domestic Runs
Long Distance Taxi
Taxis For Events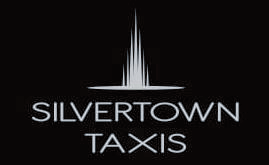 Useful Links
About Us
Book Directly
Download Our App
Wheel Chair Friendly Vehicles
Contact Us